Chatham Bars Inn
41.684992

,

-69.951768
765US$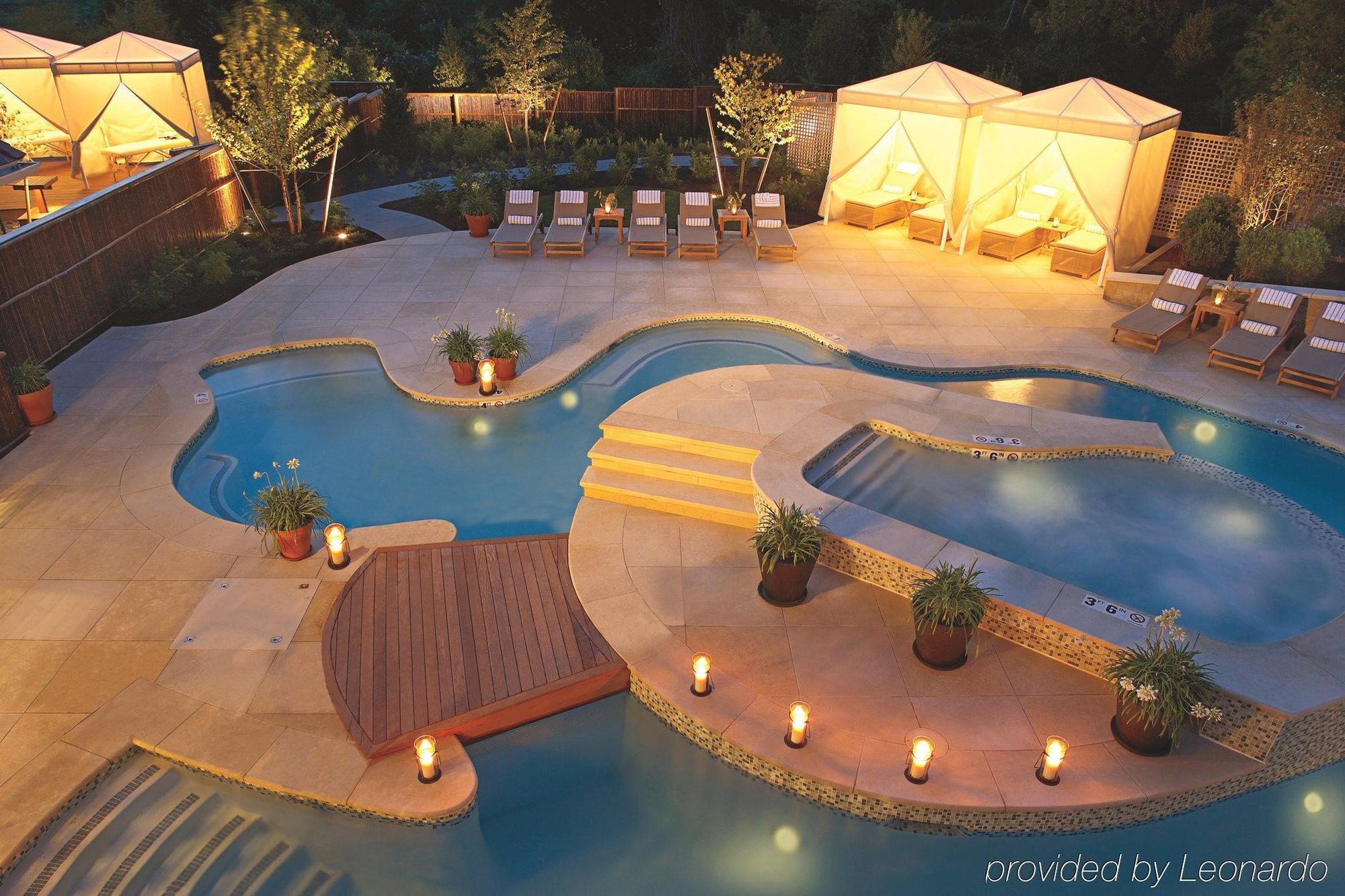 Address
297 Shore Road
,
Chatham
,
Massachusetts
,
United States
,
02633
, Massachusetts
Overview
Chatham Bars Inn is placed 0.9 miles from the historic Chatham's Godfrey Windmill and features 24 hour front desk assistance and valet parking service. Located 10 minutes' drive from a convenient place to store such as Maps of Antiquity Antique Store, the 5-star hotel provides 217 rooms .
Location
The Chatham hotel is placed about 22 miles from Barnstable Municipal -Boardman/Polando Field airport and within a 5-minute drive of cultural venues like Atwood House & Museum. Chatham Railroad Museum is just 0.7 miles from Bars inn, which is also set in close proximity to Chatham Seaside Links Golf Course. The area also includes natural sights like the family-friendly Oyster Pond Beach 0.9 miles away from the Chatham property.
The bus stop Chatham - Rotary is located at a medium distance from Chatham Bars Inn.
Rooms
Bathrooms have a separate toilet together with a hairdryer and bathrobes.
Eat & Drink
Breakfast is offered in the restaurant every morning. Guests may find the bar The Sacred Cod just a 5-minute walk away from the hotel.
You can start your day with a full breakfast, which costs US$30 per person per day. 
Leisure & Business
Guests can request an outdoor seasonal pool and tennis courts at extra charge. This Chatham accommodation features a wellness area to add to a perfect stay. An array of activities is offered in the area, such as hiking, cycling and fishing services.
Internet
Wireless internet is available in the entire hotel for free.
Guest Parking
Public parking is possible at a location nearby for free.
Number of rooms:   175.
Facilities
Most popular facilities
Babysitting
Babysitting/Child services
Private beach
Beach access
Private beach
General
Wi-Fi
Parking
24-hour services
Babysitting
Swimming pool
Air conditioning
Private beach
Fitness/ Gym
Sports & Fitness
Fitness center
Hiking
Cycling
Tennis court
Fishing
Services
Room service
Tours/Ticket assistance
Dining
Restaurant
Bar/ Lounge area
Business
Business center
Meeting/ Banquet facilities
Children
Babysitting/Child services
Spa & Leisure
Seasonal outdoor pool
Beach access
Garden area
Spa & wellness center
Sauna
Pedicure
Manicure
Body scrub
Facial
Body wraps
Massage
Room features
Air conditioning
Heating
In-room safe
Mini-bar
Sitting area
Ironing facilities
Good to know
Check-in
from 16:00-23:59
FREE
Check-out
until 11 am
FREE
Children & extra beds
There are no cribs provided in a room. 
Pets
Pets are not allowed.
Rooms and availability


Bed options:

Max:

2 persons

Bed options:

1 King-size bed

2 Queen-size beds

Max:

3 persons
Ocean view

Shower

Bathtub

Air conditioning
Location
297 Shore Road
,
Chatham
,
Massachusetts
,
United States
,
02633
, Massachusetts
City landmarks
Nearby
Restaurants
Hotels nearby
45 Barcliff Avenue Extension
Chatham Pier and Fish Market
2100 ft
125 Shattuck Pl Chase Park
Chatham's Godfrey Windmill
4800 ft
Lighthouse
Chatham Lighthouse
1.1 mi
Gallery
Steve Lyons Art Gallery
2300 ft
Museum
Chatham Railroad Museum
3600 ft
Library
Eldredge Public Library
2300 ft
Museum
Arconti American Museum
3900 ft
Chatham
Tern Island Sanctuary
2600 ft
Museum
Chatham Shark Center
1.1 mi
Store
Chatham Village Market
1.0 mi
500 Main St
Sharks In The Park
2200 ft
458 Main St
Struna Galleries Chatham
2300 ft
Beach
Oyster Pond Beach
4500 ft
Church
First Congregational Church of Chatham
2700 ft
Beach
North Beach Island
4600 ft
235 Orleans Rd
Atlantic White Shark Conservancy
5200 ft
80 Bridge St
Monomoy Island Ferry
1.2 mi
54 Barcliff Ave
Wharfinger Chatham Fish Pier
1200 ft
Restaurant
Chatham Bars Inn Resort
100 ft
Restaurant
Wild Goose Tavern
3100 ft
Restaurant
Bluefins Sushi & Sake Bar
2700 ft
Restaurant
Chatham Wine Bar and Restaurant
4000 ft
Restaurant
Bistro on Main and Chatham Raw Bar
2900 ft
Getting around
Airports
Barnstable Municipal -Boardman/Polando Field (HYA)
20.4 mi
Provincetown Municipal (PVC)
37.7 mi
You can book a shuttle, once your reservation is complete.
Reviews of Chatham Bars Inn
Erin

We got some free cocktails and a discount on the spa, which was a nice gesture from the hotel. The location was great, close to the beach and lots of restaurants. The room was spacious and clean with a comfortable bed. We also enjoyed the continental breakfast, the pastries were fresh and tasty.

The pool was closed for some maintenance, which was not specified on the website. We were disappointed that we didn't get to enjoy the pool during our stay. The noise from the street outside was also disturbing, making it difficult to sleep at night. Finally, the staff at the front desk were not very friendly or helpful when we had questions about nearby attractions.

Andy

This hotel left me breathless with its luxurious amenities. The spa and wellness center was top-notch, offering indulgent body scrubs, massages, and facials. The swimming pool was pristine with a scenic garden area and seasonal outdoor pool. With direct beach access, I made the most of my stay by soaking up the sun and enjoying watersports. My room was a private oasis with exclusive features that made my stay memorable. The restaurant and bar brought the culinary arts to life, presenting the freshest and most delicious dishes.

The hotel staff could benefit from improving their service. Although friendly, the organization of the front desk seemed understaffed and it was difficult to get through to guest services on the phone. However, this minor issue did not detract from the overall experience. Regardless, the hotel's prime location and bar/lounge facilities provided everything needed for an indulgent and unforgettable stay.

James

Great room service and wonderful the views. We received a complimentary breakfast and a bottle of wine from the hotel as a welcome gift which was an unexpected surprise. The location was very convenient to all the places we wanted to visit during our city break. We also enjoyed their beach and the beautiful surroundings.

The prices were too high for the quality of food and service. We got cocktails from the bar and they were overpriced and not well-made. Our room was not very clean when we first got there and it took a while for housekeeping to come and clean it properly. we were disappointed with the value for our money and wouldn't recommend staying here.

Ron

This hotel offers a plethora of exclusive amenities that exceed expectations. The Spa & wellness centre is remarkable, offering body wraps, facial, manicure, and beauty treatments. The outdoor swimming pool is spacious and surrounded by stunning garden areas.

There was only one minor issue during our stay, the restaurant service was average. Everything else was perfect and luxurious.

J.

This hotel provided a luxurious experience with exclusive amenities such as a beautiful spa centre, seasonal outdoor pool, and a stunning garden area. The spa offered a range of treatments including body scrubs, massages and beauty treatments. The restaurant was high quality, with pleasant bar/lounge area and private facilities. The location was ideal with direct beach access and stunning beachfront views.

The only minor issue was a slight delay in service at times, but this did not diminish the overall positive experience at this hotel.

Barrie

Great New Year's fireworks view from beautiful and spacious room. Nice complimentary champagne and party kit. Conveniently located near restaurants and shops.

Overpriced for outdated and cramped room. Noisy neighbors and thin walls. Noisy and crowded pool area. Staff had difficulty understanding requests. Odd and confusing layout of common areas.

Michelle

Eldredge Public Library is near the venue. There was a pool on-site. Located 15 minutes' walk of the bus station. We totally recommend the place to everyone...
FAQ about Chatham Bars Inn
What is the distance from the perfect 5-star Chatham Bars Inn to Chatham city center?
Chatham city center is reachable within a 10-minute walk from the perfect 5-star Chatham Bars Inn.
Which attractions can we visit during our stay in the Bars?
Staying at the Bars, you shouldn't miss Chatham's main attractions, such as Chatham Railroad Museum (0.7 miles), Veterans Field (0.8 miles) as well as Atwood House & Museum accessible with a 5-minute drive.
Which landmarks are the closest to Chatham Bars Inn?
Guests of Chatham Bars Inn can visit Chatham Seaside Links Golf Course (0.2 miles), or Chatham Fish Pier placed within just a 7-minute walk.
Can I leave my car in the 5-star Chatham Bars Inn parking lot for free?
Yes, at the 5-star Chatham Bars Inn a parking lot is provided on site free.
What are the recommended dining options during the stay at this perfect hotel?
Unfortunately, this perfect hotel doesn't offer on-site restaurants, but guests can dine in The Sacred Cod , JoMama's NY Bagels and Coffeehouse restaurants placed within a 5-minute walk from the property.
Can I eat breakfast at the inn?
Yes, guests can enjoy made-to-order breakfast provided by the inn.
What is check-in and check-out time at the perfect 5-star Chatham Bars Inn?
Guests of the perfect 5-star Chatham Bars Inn can check in from 4 PM to 11.59 PM and check out from 11 AM.
Which facilities are offered in the rooms of the 5-star Bars?
Certain suites at the 5-star Bars boast views over the ocean as well as feature a flat-screen TV with satellite channels and a safe box and smoke detectors for security reasons.
Are there any business facilities featured at the perfect 5-star Chatham Bars Inn?
For business travelers the perfect 5-star Chatham Bars Inn offers a meeting room and a business center with banquet and meeting facilities, and a work desk.
Does the hotel offer rental services?
At the hotel guests can rent cars.
What spa facilities are provided at the perfect 5-star Chatham Bars Inn?
At a wellness area and full-service spa featured at the perfect 5-star Chatham Bars Inn guests can receive such spa treatments as beauty treatments, body wraps and a body scrub. Additionally, whirlpool baths, a sauna and an outdoor swimming pool are offered on-site.
Is there a bar at the 5-star Chatham Bars Inn?
Guests of the 5-star Chatham Bars Inn are welcome to relax at the onsite lounge bar.